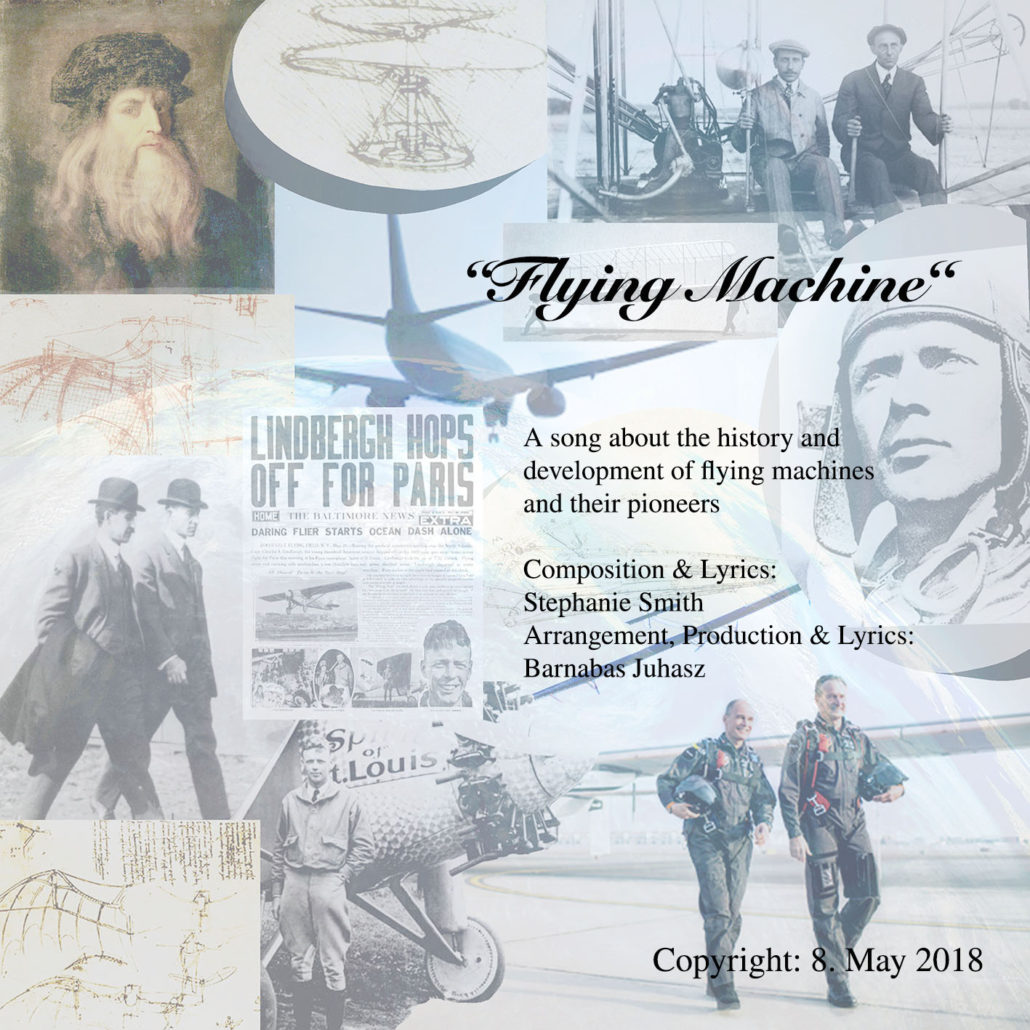 Hello Lady and the Keys fans!
Yes, Lady and the Keys doesn't just play cover songs, we also compose our own songs! And we are very excited to be coming out with our latest composition, "Flying Machine"!
Flying Machine is about the most important figures in the history of aviation! From Leonardo Da Vinci to the Wright Brothers, Charles Lindberg, and finally the pioneers of Solar Impuls, Bertrand Piccard and Andre Borschberg!
Flying Machine is a song connecting the past to the future. It's educational, fun, and it's upbeat swing-time rhythm sweeps you onto the dance floor!
Stay tuned to find out when Flying Machine comes out!
Yours,
Stephanie Smith & Barnabas Juhasz